Reading and Writing Workshop
Reading Workshop Unit 2 Reading to Learn: The focus during this unit is grasping main ideas and text structures. Students will be reading non-fiction, and picking out the main idea of the book or article and then finding details that support the main idea. At home, students will be reading articles in National Geographic magazines that are on their reading level. While reading those articles make sure to have conversations with your child that include questions like,
"What is the main idea of the article?"

"Where is the POP OUT sentence that tells you what this article will mostly be about?"

"Can you show me some details that support the main idea?"
During this unit, we focus on non-fiction books that teach us about animals, places and things in the first 10 lessons. At the end of the unit, we do a special focus on narrative non-fiction and biographies.
Writing Workshop Unit 2 The Art of Information Writing: The focus during this unit is to learn how to write about something as an expert. Students will be looking at information writers as teachers of a topic. Then they will pick a topic that they are experts on, and write about it in a way that teaches the readers about the topic.
In Math, students are finishing up the second half of Chapter 11 / Area. We are only focusing on multiplication and area during this chapter and will revisit perimeter after the NYS exam in the spring. We will have a revised chapter test that only focuses on area.
Shopping at the Holiday Boutique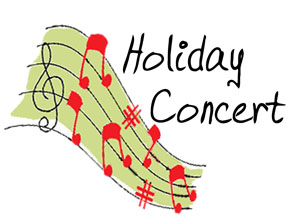 3rd Grade Holiday Concert @ 1:30 p.m.
Mrs. Heavey's Class Cookie Exchange - bring in your favorite holiday cookies for a cookie exchange! All students will bring home a bag of different types of cookies.
(If they don't eat them on the way home!)
School is closed for the holidays from December 25 - January 1.
Have a wonderful break enjoying your friends and family!